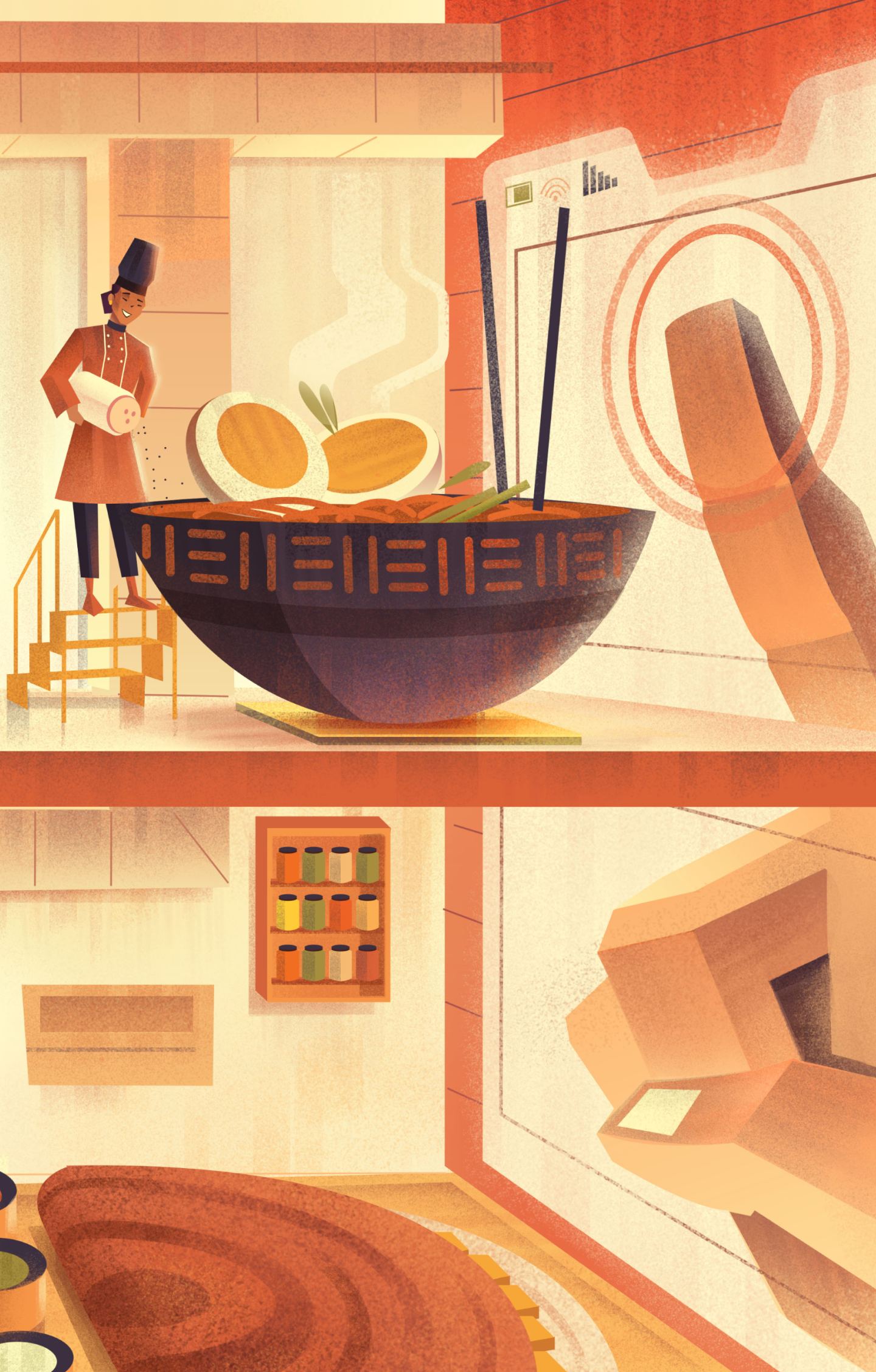 Delicious food at the tap of a button.
Before becoming a verb in its own right (let's Swiggy it), the organised food delivery model was only a pipe dream. Customers usually ordered food from menus on pamphlets and anxiously waited, without updates, until the restaurants' delivery runners brought their food. Swiggy was born out of this very need, aiming to erase the information gap between restaurants and consumers.

Despite starting as a website, Swiggy soon realised that to truly organise food delivery and reach the masses, it would have to spread its wings farther. It sought to achieve this goal through a palm-sized mobile app that could transparently provide accurate prep and delivery time data, GPS tracking, and a vast network of personnel to deliver piping hot food.
Swiggy's 3-sided marketplace thus needed a robust system that could allow communication between consumers, restaurants and delivery partners. The team needed to define a meaningful strategy and build a cutting-edge mobile app to elevate the experience for all.

Analysing implications of enabling first-time internet users a.k.a. the delivery partners with smartphones

Mapping the journey of all stakeholders by anchoring them to the journey of food

Aligning all business units to deliver on the common goal of quick and transparent delivery
Understanding real market trends to achieve real-world feasibility
To realise Swiggy's dream of fitting a 3-sided marketplace into a mobile app, the team needed to tackle several big bets that had never been undertaken before.
Back in the day, one such bet was the ability of Swiggy's delivery partners to complete complex tasks using a small-screen average-performance smartphone — a device that had just entered the market and was unfamiliar for most.
To help delivery partners use smartphones efficiently, the team delved deeper into their possible interactions with the app, to organise information appropriately. Only relevant information was shown on the screen, which helped first-time smartphone-using delivery partners carry out their tasks with the least possible actions.

All the other necessary data was moved to the consumer app to ensure that they had all the information available from the beginning. To reduce the need for consumers to reach out to delivery partners, a GPS tracker was introduced to display real-time food prep, order and delivery status.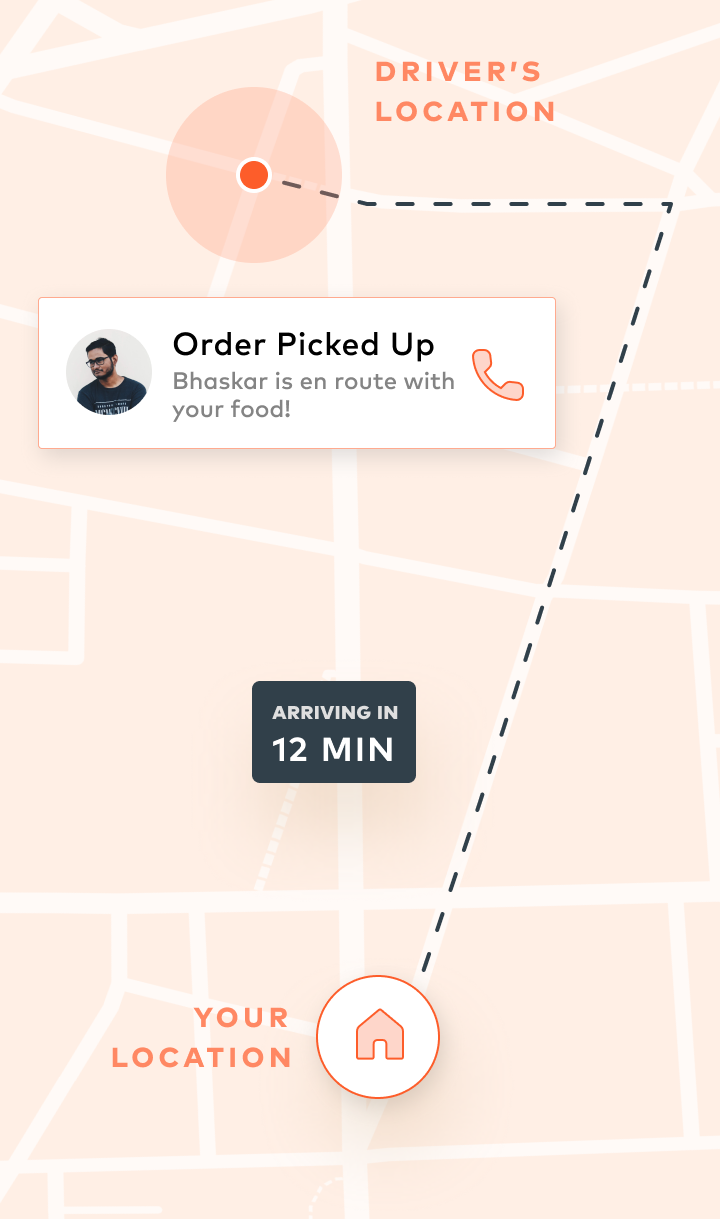 Since digital payments were uncommon at the time, the team also introduced a "Cash on Delivery" feature to save time by informing the delivery partners of the exact change they needed to carry.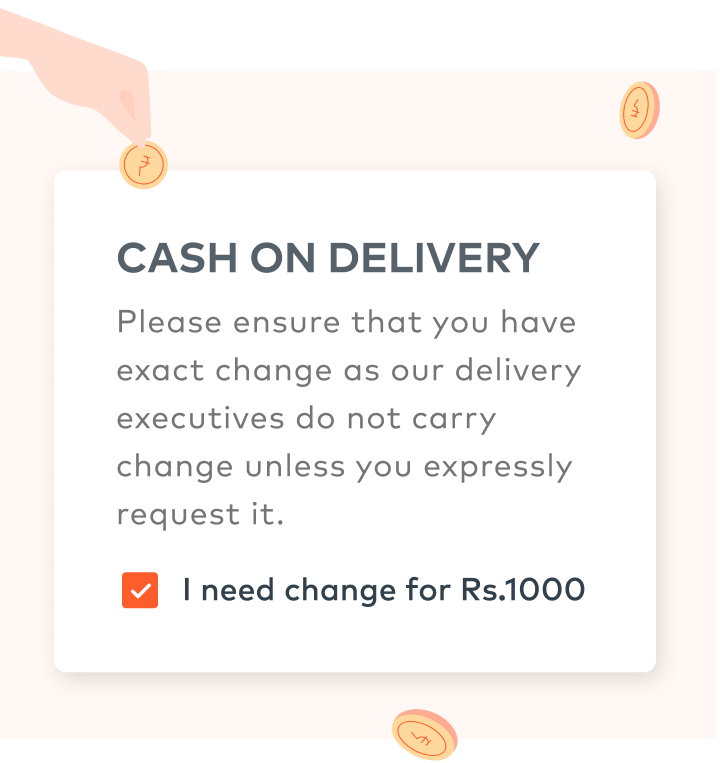 Mapping stakeholder journeys to address pain points within the ecosystem
Within Swiggy's ecosystem, there were multiple stakeholders responsible for delivery at the tap of a button. To create a cohesive experience, the team decided to anchor all stakeholder journeys to the journey of food.
However, the journey of food was most complex—and most complete—from the consumer's vantage point. To enable end-to-end visualisation, the team decided to focus on the consumer app again. It started when the consumer opened the app to place an order, and ended when the order was delivered at their doorstep.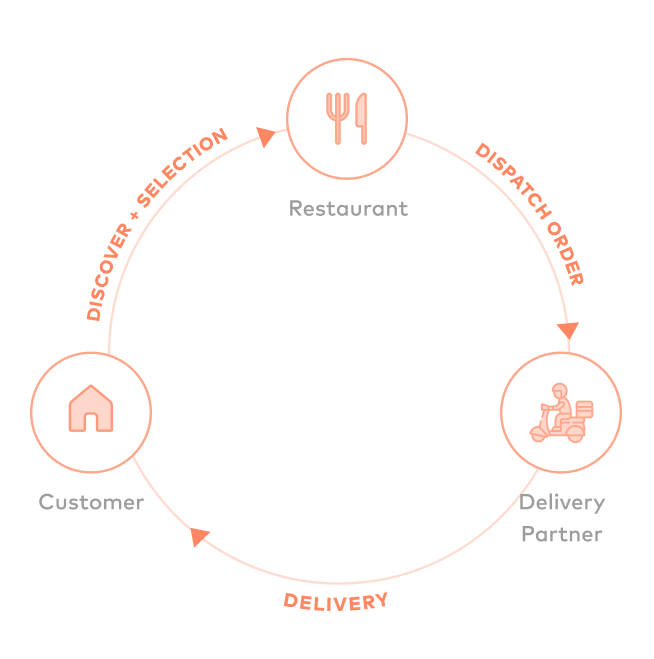 Aligning business units to deliver on a common goal
After mapping the food's journey and stakeholder roles on a large canvas for success, the teams and initiatives had to be aligned towards one common goal: getting the customer's food to them on time. Achieving total harmony and delivering an enhanced experience constantly was a massive feat, given that there were multiple business units involved.
To pull this off, an overarching framework was designed to make all teams—restaurants, delivery partners, customer support and the consumer app team—better poised to deliver consistently and deal with unforeseen challenges. This helped Swiggy achieve the vision of becoming a mobile-first food delivery platform and change the face of organised food delivery as we know it today.