Tejasvi is an Engineer turned Designer who started with front-end development but soon realised that his interest lies in actually solving users problems through design. Tejasvi is mostly self-taught and has worked with a bunch of startups in the last 2 years, helping launch their MVPs. Apart from visual design, he is also deeply interested in user experience and research, and strives to work towards his driving force—designing for the next billion.
When asked why he decided to transition from an Engineer to a Designer, Tejasvi said:


For Tejasvi, the definition of a good work day has a very varied scope. But ideally if he's able to complete his work, learn something new and have a feeling of satisfaction at the end of the day with a smile, that's all he needs. Tejasvi is deeply inspired by Stephen Hawking, David Goggins and Elon Musk.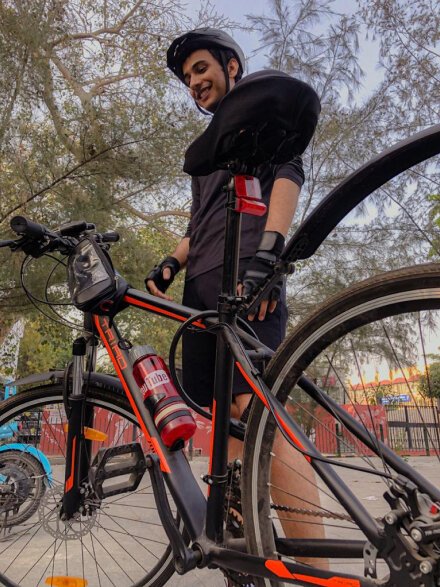 #BeyondTheObvious, Tejasvi is a ball of infectious energy and loves being active as a way of relaxation. When he is not designing, he can be seen going for long cycle rides, skateboarding, playing football, going for picnics near lakes to read in peace, watching TEDx videos, exploring new cuisines, or just painting random skies.