Mudita is a Product Designer at Obvious. She's an Engineer turned Designer who transitioned from front-end development into UX design after a B.Tech. in Computer Science. Prior to Obvious, Mudita has worked with Markk, an early stage social media app, following which she did a Product Design Fellowship with Ownpath. When asked why she chose this field, Mudita said:
According to Mudita, as long as tech keeps evolving, designers will be required. And what excites her the most about this field is how it allows her to be a part of the group of people who will shape what the future looks like, and how interdisciplinary the field is and that there's always scope to spread out in any direction she fancies.
For her, a good day at work starts early with a session of deep work, followed by at least 1-2 meetings where she can see faces and talk to people when remote, wrapping up early to spend time on a hobby, and going to sleep knowing that she did everything that needed to be done that day.
As for an ideal day of relaxation, that includes a good 8-9 hours of sleep, short workout, morning reading or drawing, boardgames after lunch, evening walk and journal at a scenic spot, and a murder mystery show with her parents.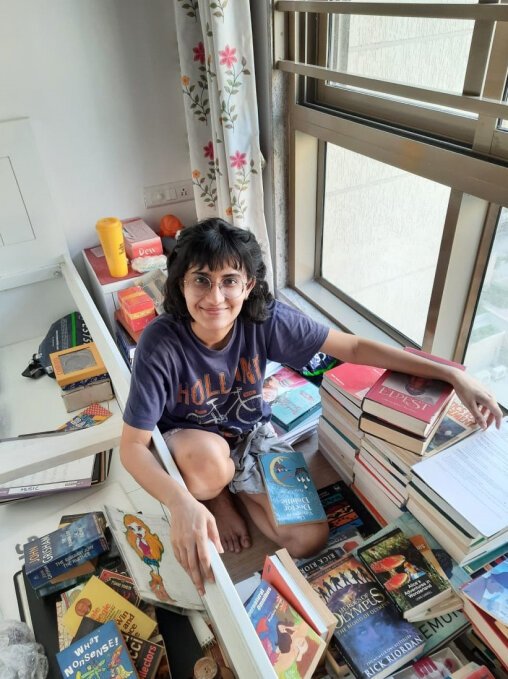 The two people that inspire her are: Phoebe Waller-Bridge for her unapologetic humour and general existence and Min Yoon-gi of BTS for how prolific he is with his music and how he doesn't shy away from talking about things like mental health that his industry likes to shove under the carpet.
#BeyondTheObvious, Mudita likes to draw portraits, paint with watercolor and goauche, read sci-fi, watch slice-of-life kdramas, experiment with her hair and nail art, play basketball, and switch up her wardrobe from all-black to pastels and neons. Her 5-year plan is to have two cats, and get a sewing machine to stitch her own clothes.