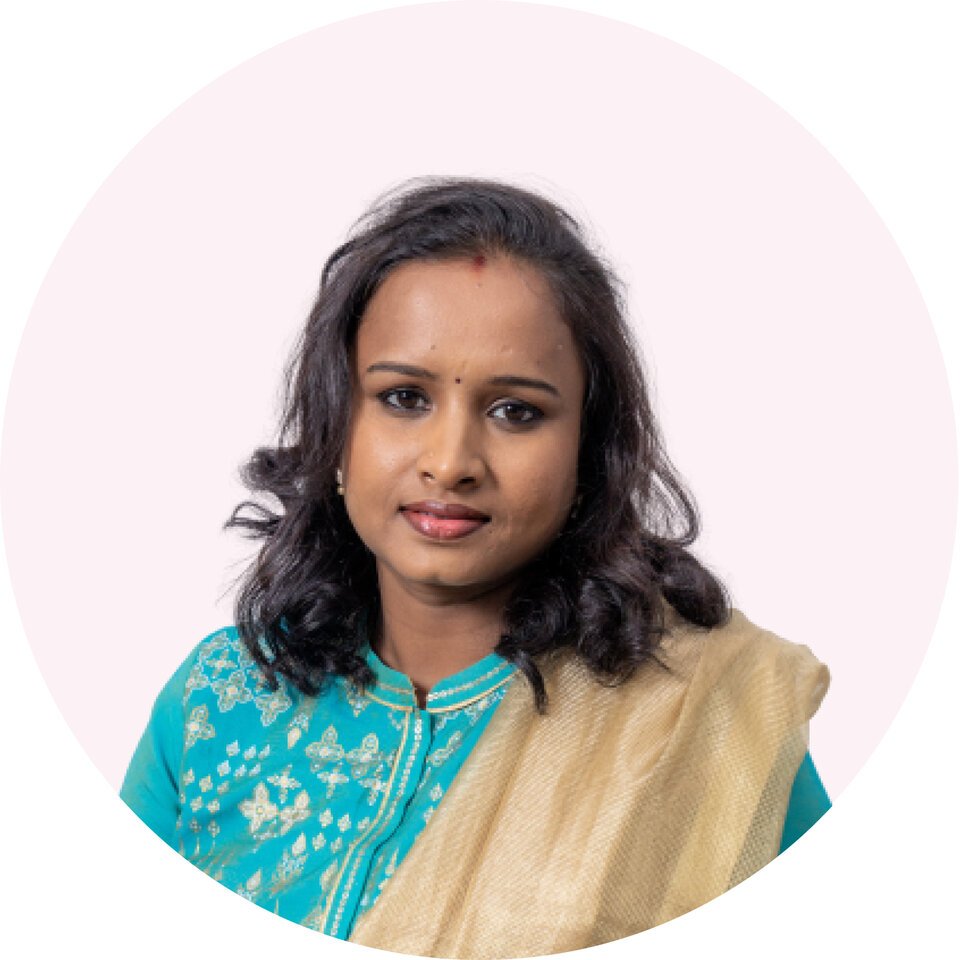 Jayapriya M
Administration
Jaya joined Obvious in 2018 as the Office Manager, and ensures that the organisation runs efficiently and smoothly.
Jaya worked in a senior administrative role at Introduction Trade Shows, and prior to this worked as an accountant for eight years at an advertising firm. She also worked as an administrator at Eco-solutions. Jaya has a BCom from Bangalore University.
Jaya is the backbone of Obvious HQ and if there's anyone to credit for keeping the Obvious engine running smoothly, it's her. She's a force to contend with behind the scenes, coordinating endlessly with vendors and teams to ensure the rest of the team can get to work seamlessly.
#BeyondTheObvious, when Jaya isn't juggling several phone calls, she's either catching up on well-deserved sleep or taking in some fresh air at the seaside — preferably with her whole family in tow.