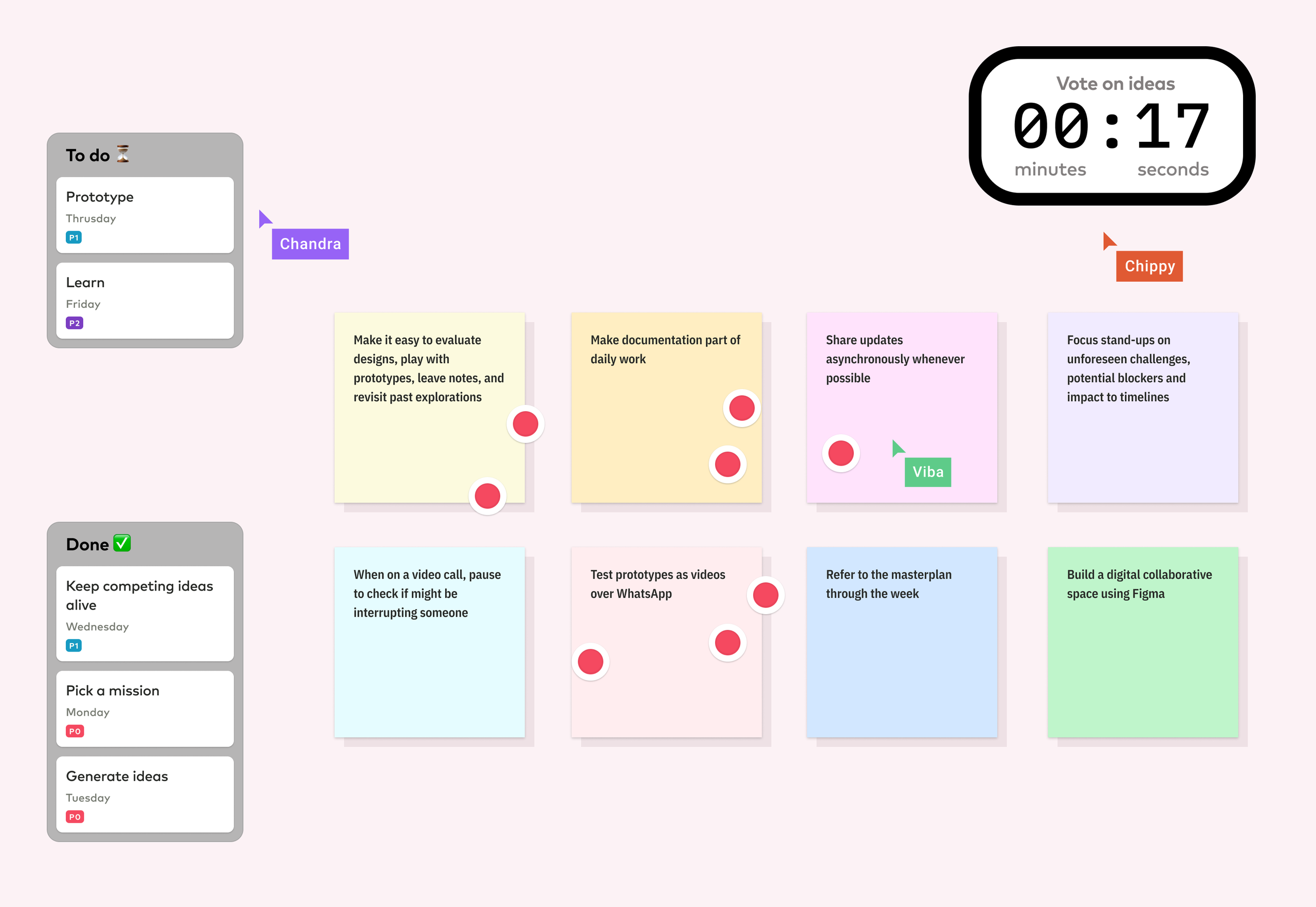 Five to seven years ago, collaboration for us meant exporting screens, sharing compressed folders and conducting feedback sessions on a phone call. Research was hardly ever fully remote — but it's a necessity now.

The technology that enabled remote work this year isn't new. But over the past few months of uncertainty, we realised that what we lacked was the drive to embrace remote processes fully, and the push of a lockdown helped.
As with every other challenge, we've taken this too in our stride. We're evolving time-tested methods and tools, that help us action our core design processes and values, to work for us remotely. Here are a few lessons we've learnt along the way:

Improving collaboration
As a digital product consultancy that builds robust products across stages, we're sometimes brought on board early on in the journey (as was the case with Simple or Swiggy). At this exploration stage, there is more ambiguity than clarity surrounding the product and the market.
Our role here is to unite our client's domain knowledge with our expertise, systematically learn what works for all stakeholders, and burn through ideas to reach the most promising one. This is difficult enough sitting around a table, but becomes manifoldly challenging when remote. To get around the ambiguity of exploration, we dialed up collaboration to an 11 like so:


Create a shared context: With physical discussions and covering our Sprint Room walls with post-its no longer possible, we migrated all of the intensity, emotion and clarity-making over to Figma. We built an entire system of digital post-its, votes, and timers to serve as a complete collaborative space for us and our clients. Anyone on the team can evaluate designs, play with prototypes, leave notes, and revisit past explorations. These now serve as a benchmark, and we're constantly improving our remote capabilities.


Embrace the digital: During the first few weeks of research studies, we reach out to potential users to understand their thoughts and contexts. However, doing these conversations remotely brought unstable internet connections with them. To tackle this challenge, we've often reduced fidelity, gone from screen-sharing with users, participants sharing their mobile screen with the prototype open, to playing a video of the prototype on WhatsApp few seconds at a time, to describing what they see over a phone call. We've learnt not to close the door on any potential avenue for gathering insights and continue to balance efficiency and quality.


Ensure everyone is heard: Minimising miscommunication and asymmetry ensures everyone is on the same page. It's much harder to pick up on non-verbal cues and expressions on video and voice calls. But when everyone explains things more clearly, pauses to check for inputs or simply apologises for interrupting a teammate, we achieve new levels of clarity than would've been possible in a room.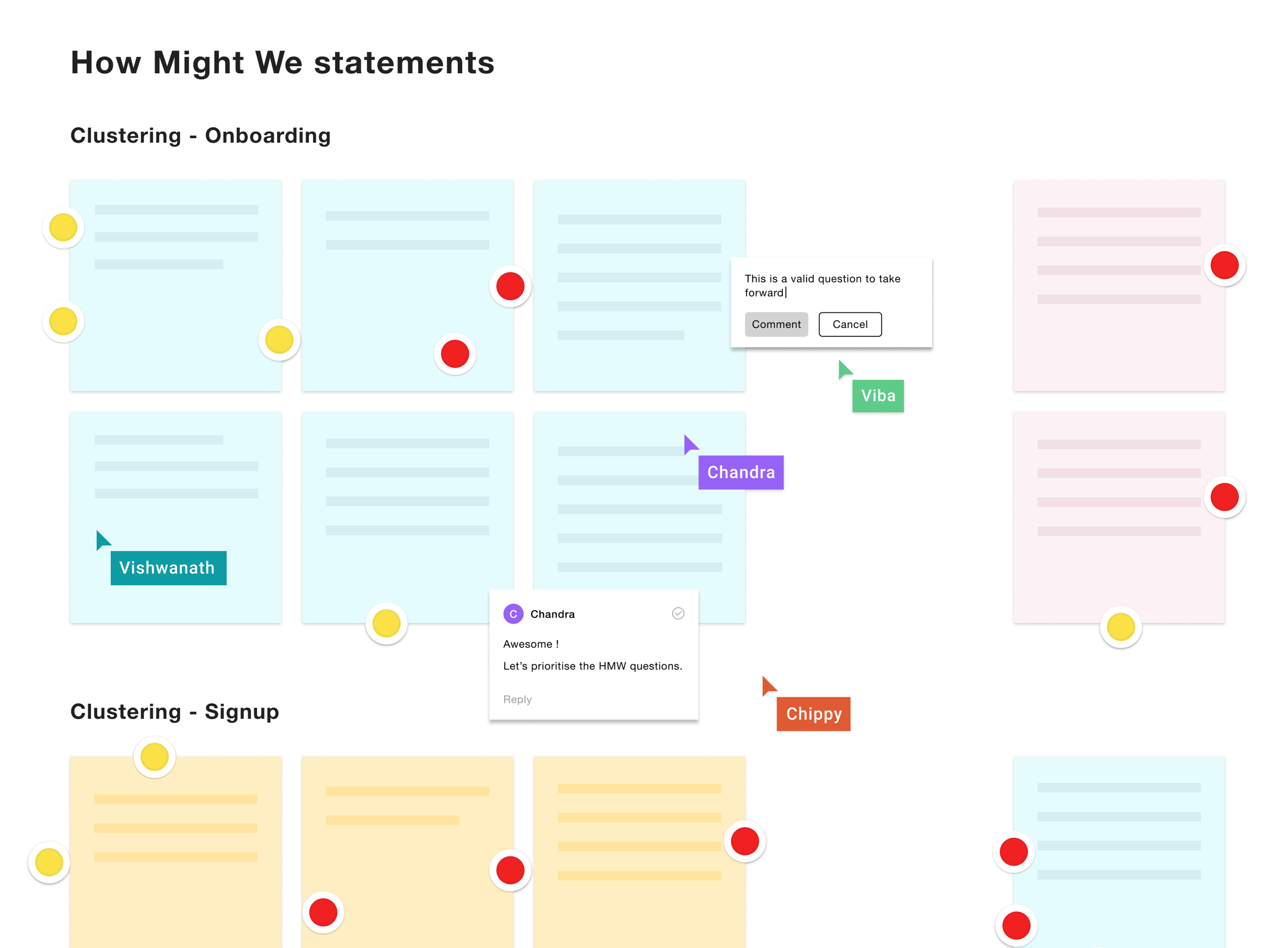 Improving visibility
Once we validate a promising idea, we shift our focus from exploration to building the product and taking it to market. We create the global architecture, craft interaction patterns and visuals, set up a design system, and work in lock-step with engineering.
The number of meetings reduce, deep work increases, team sizes grow and the product grows complex. The key to effective execution then becomes visibility. Some existing remote practices we've leaned on are:


Plan and review together: Scoping out a masterplan with day-level granularity helps everyone see all the work in one place and encourages accountability. We keep it up to date with unforeseen challenges, potential blockers and impact to timelines, and refer to it all through the week to effectively use our time remotely.


Work in the open: Every team members shares WIP, screenshots and questions on our Slack channels. Receiving feedback asynchronously makes for more considered and constructive decisions, and this keeps our stand-ups short and focused. Seeing work happen in the open keeps the sense of achievement and team morale high.


Document as you go: Tight collaboration in the same location makes it easier to debate trade-offs, but it also keeps the reasons behind decisions restricted to the ones who made them. Going remote took documentation from being an afterthought to becoming a key part of the process. Every decision is captured in the form of Decision Record Documents, Product Requirement Documents, or Research Insight Banks. Tools like Notion keep documentation in one place and facilitate team-wide visibility. Our work becomes easier to share, hand over and understand.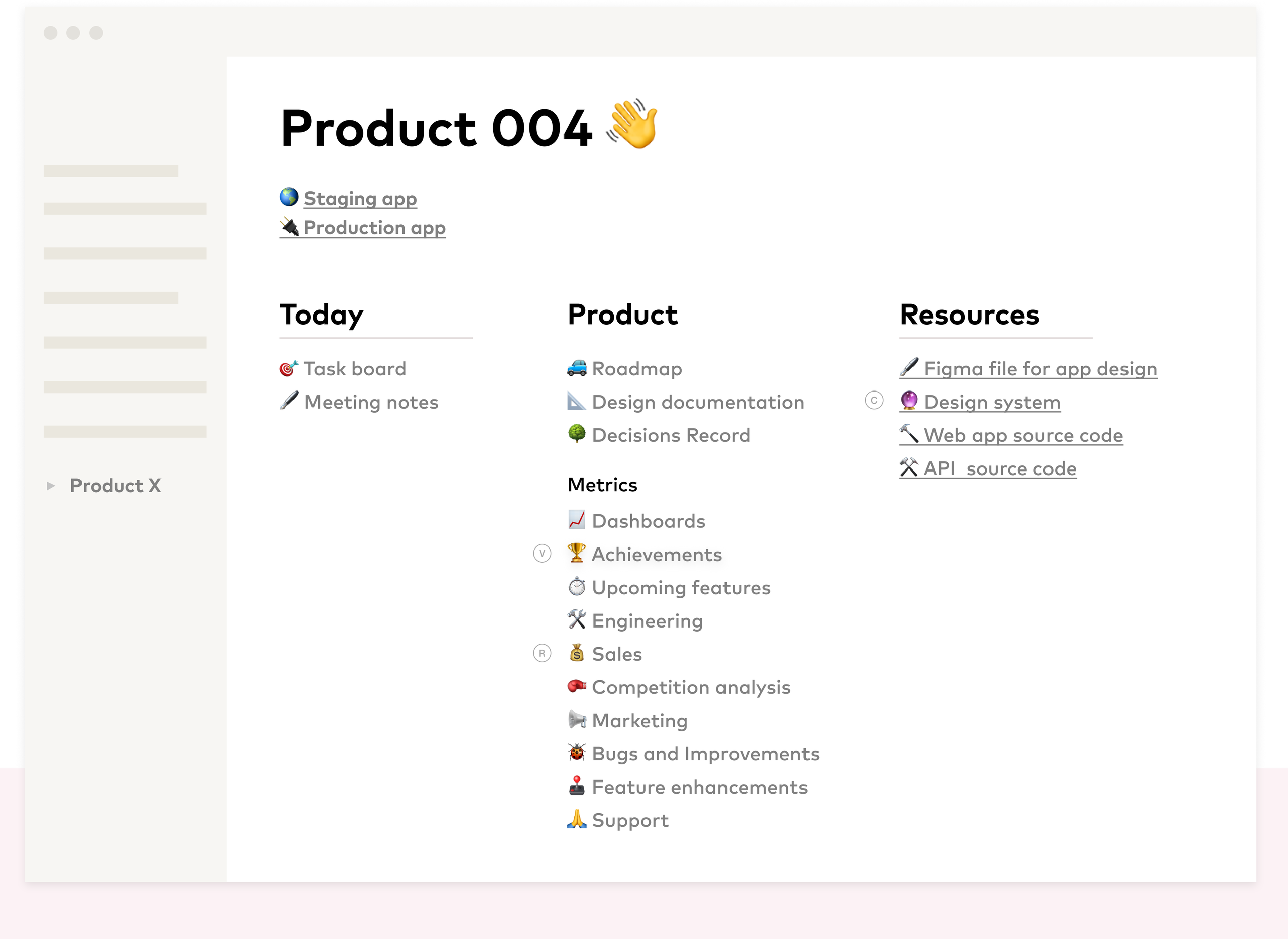 The future is remote
While remote research wasn't on our minds until earlier this year, we're very excited to see what doors open for us when we have a remote mindset and approach to building digital products.
Regularly and intentionally adapting our guidelines to changing external situations has helped us take on remote work across geographical boundaries without a hitch!