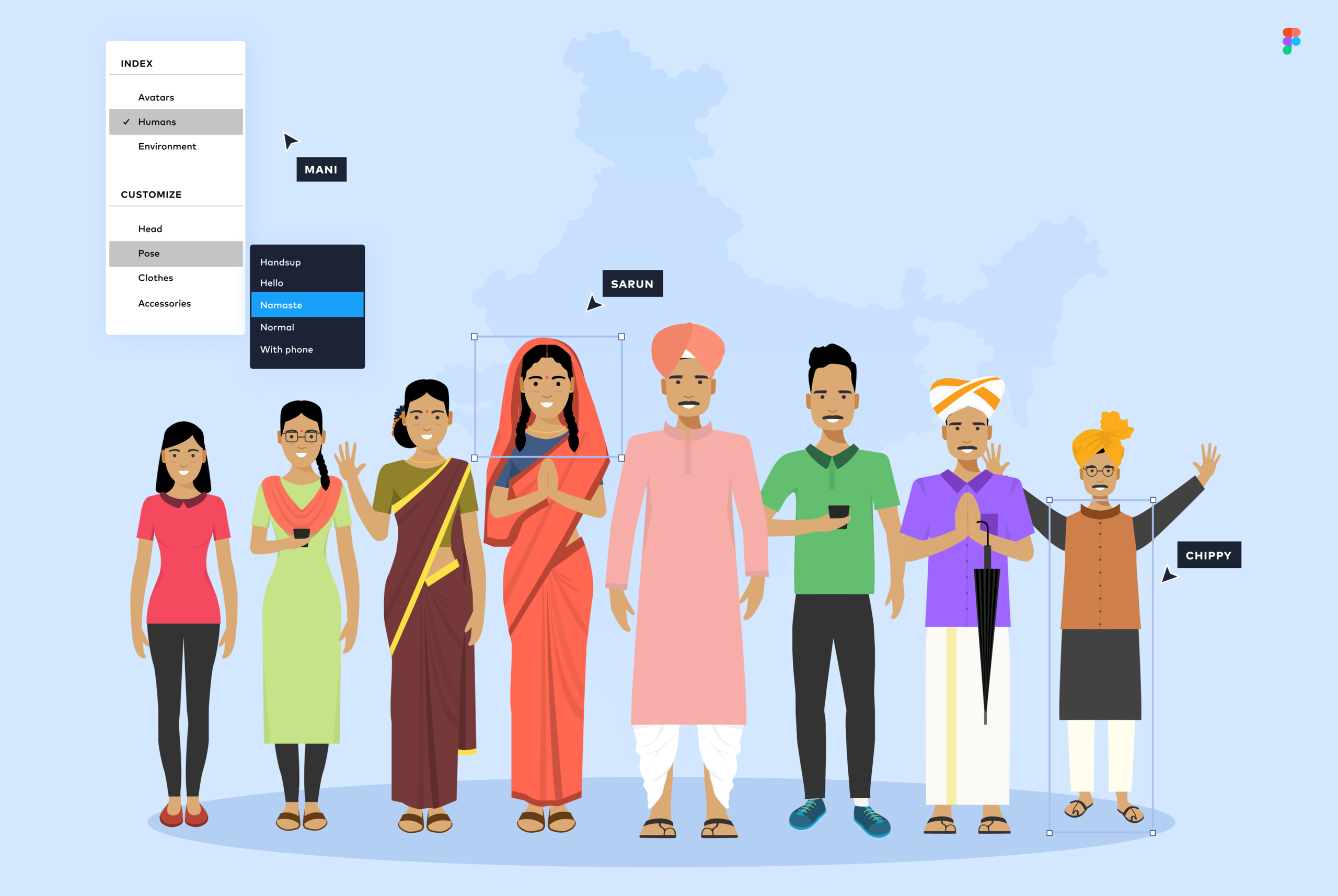 Need to add a Nilkamal chair to your illustration to make it truly contextual? Or maybe you'd like to add a moped and an auto-rickshaw to the street, but can't find them in typical stock illustration libraries? We've been there, too, and we've got your back.
What is Subcontinental?
Subcontinental is a free open source repository of mix-and-match stock illustrations featuring Indian people, objects and environments. It's chock-full of common and familiar avatars and professions, complete with distinctive facial shapes and features.
The creative team behind the project—Manivarma, Chippy Robin and Sarun Ramachandran—included a library of celebratory costumes representing each state for region-specific representation.
The environments section features classrooms, hospitals and cafés, made out in a bright colour palette that is contrasting to the typical pastel hues one sees in regular stock images.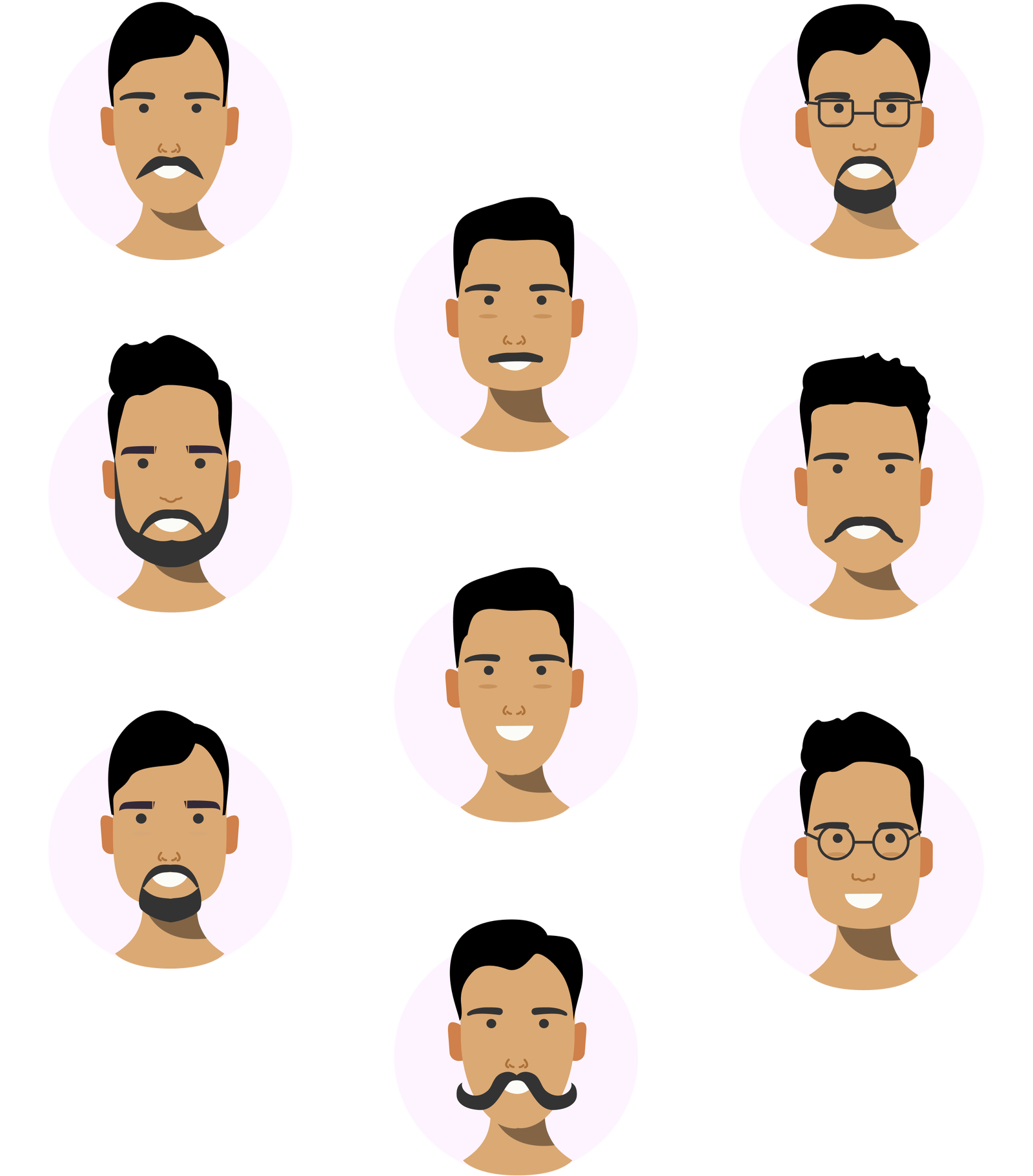 Why did we create Subcontinental?
Illustrations have the power to perpetuate and challenge assumptions, and sway world views. However, the industry is far from diverse, and tends to pander to Western narratives and concepts that don't resonate with the rest of the country.
We've faced our fair share of roadblocks here at Obvious, but compromising was never an option. This is because the need for relevant and contextual illustrations isn't just about aesthetic considerations — it's about positioning products as relevant and useful to the next billion. We've found that users will also connect better with a visual, instead of reading text. Ensuring they're able to do this correctly and quickly, and with all the context clues they need, is critical to the success of a product.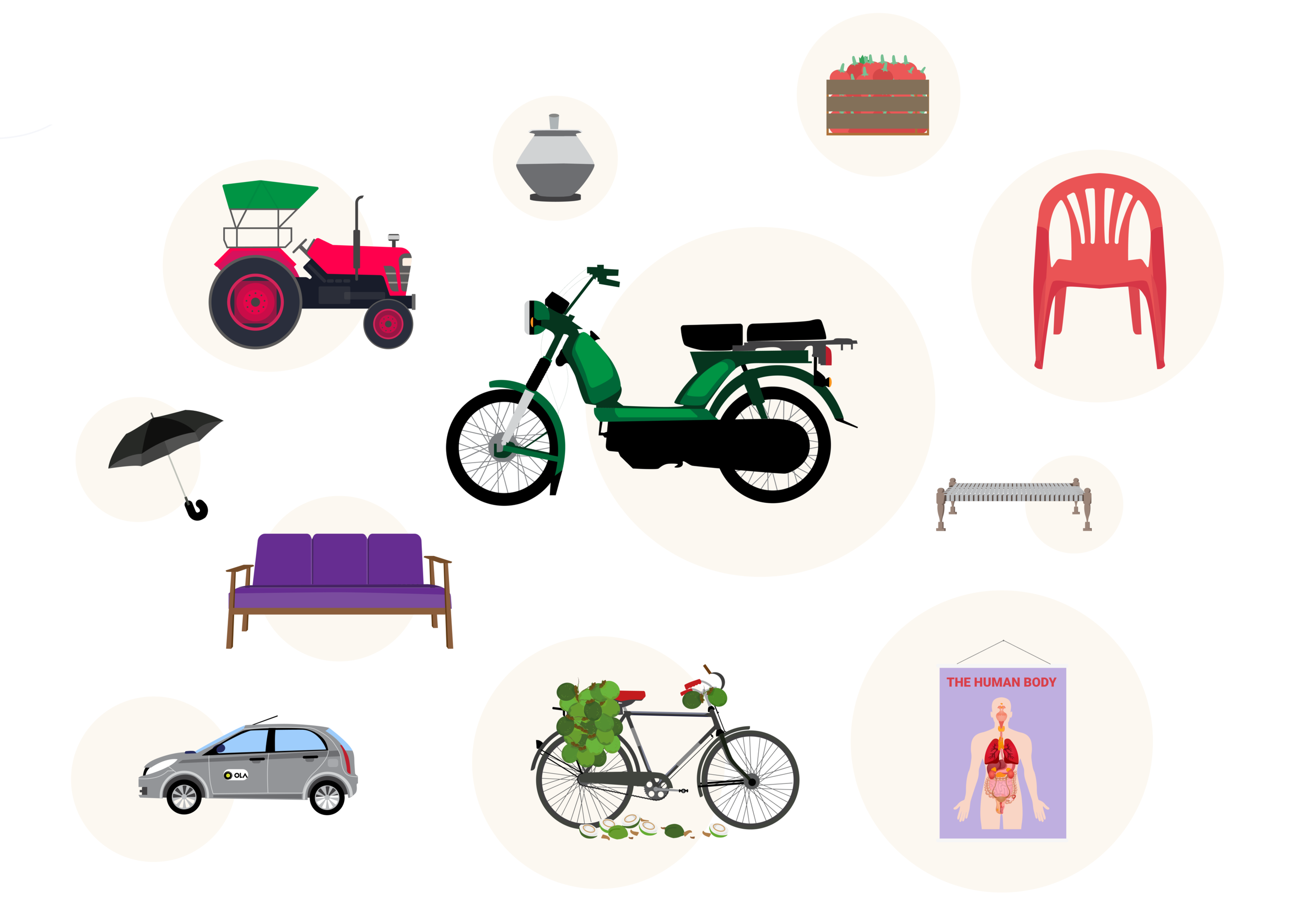 How can you use Subcontinental?
You'll first need to download the open source file from Figma Community here.
To put together your illustration, select an avatar and customise its features, from hair and skin colour to facial expressions and clothing. Create an environment around the avatar using the templates, and add more detail using other objects (including the Nilkamal chair and moped we spoke about earlier). We've also put together a basic guide with instructions to help you hit the ground running.
Subcontinental is free to use for personal and commercial purposes. To adhere to the Creative Commons License guidelines, we ask that you attribute Obvious whenever you use a file from the Subcontinental library.
Diversity and inclusion is one of our core principles here at Obvious. And so, we envisioned Subcontinental keeping the need for relevant representation and our overarching goal of up-ending industry status quo in mind. We're tried our hardest to introduce the nuance that is typical of India's diverse cultures, without stereotyping.
We're also hoping to extend our library to include other South Asian countries in the future, so keep your eyes peeled!