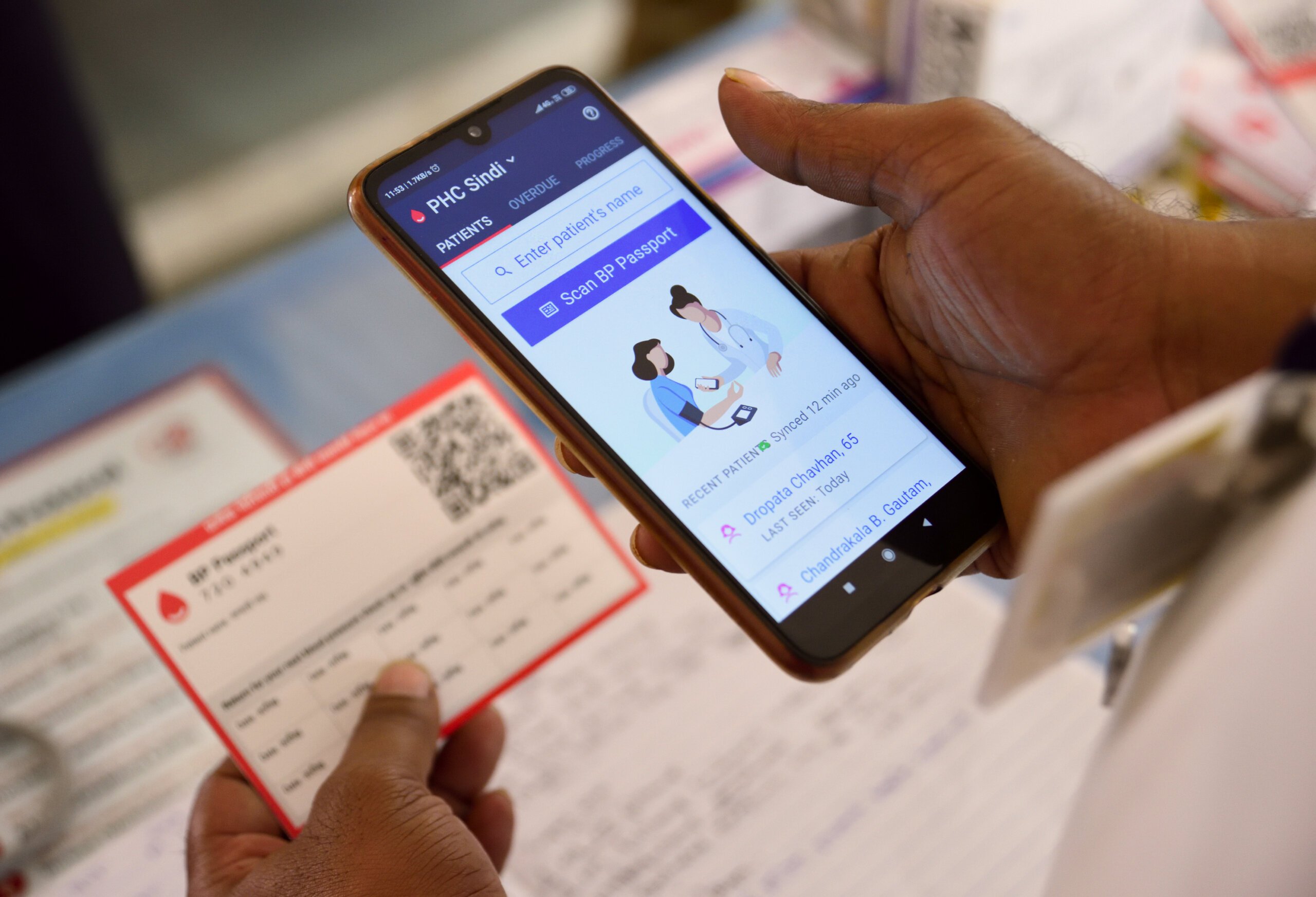 A few behind-the-scene moments
In October of 2018, we, the Simple team from Obvious, were sitting in a car driving down a beautiful rural road in Punjab, India, through a long tunnel of trees with rice paddies on either side. We were headed towards a public hospital, anxious and excited, since it was the first time the Simple app was going to be deployed for real in a clinic. Would the app perform well? Would the clinicians accept it? Questions like these and more were buzzing about in our heads.


This was not our first time arriving at a hospital on this project. During the early development phase of Simple, we had visited clinics umpteen times to test prototypes. This time, though, it felt different. We had a beta version of our new Android app, a plan to install it on clinicians' smartphones, and high hopes in our minds. After all, it's not everyday that you get to see an app you've diligently worked on, being used in a live environment around you to record real data! Someone pinch us, please.


To add to that, our software was competing with the tools that our users were already super familiar with — pen and paper. Bear in mind that on a typical day at a public health facility in India, a clinician sees over a hundred patients (average consultation times are less than 5 minutes). If Simple was going to be successful, it not only had to be as intuitive as pen and paper, but also had to be a lot quicker, which was a huge challenge in itself.


Long story short, our work bore fruits and that first deployment went really smoothly. Not only did the nurse and doctor pick up the concept quickly, but the app also performed well — a sigh of relief!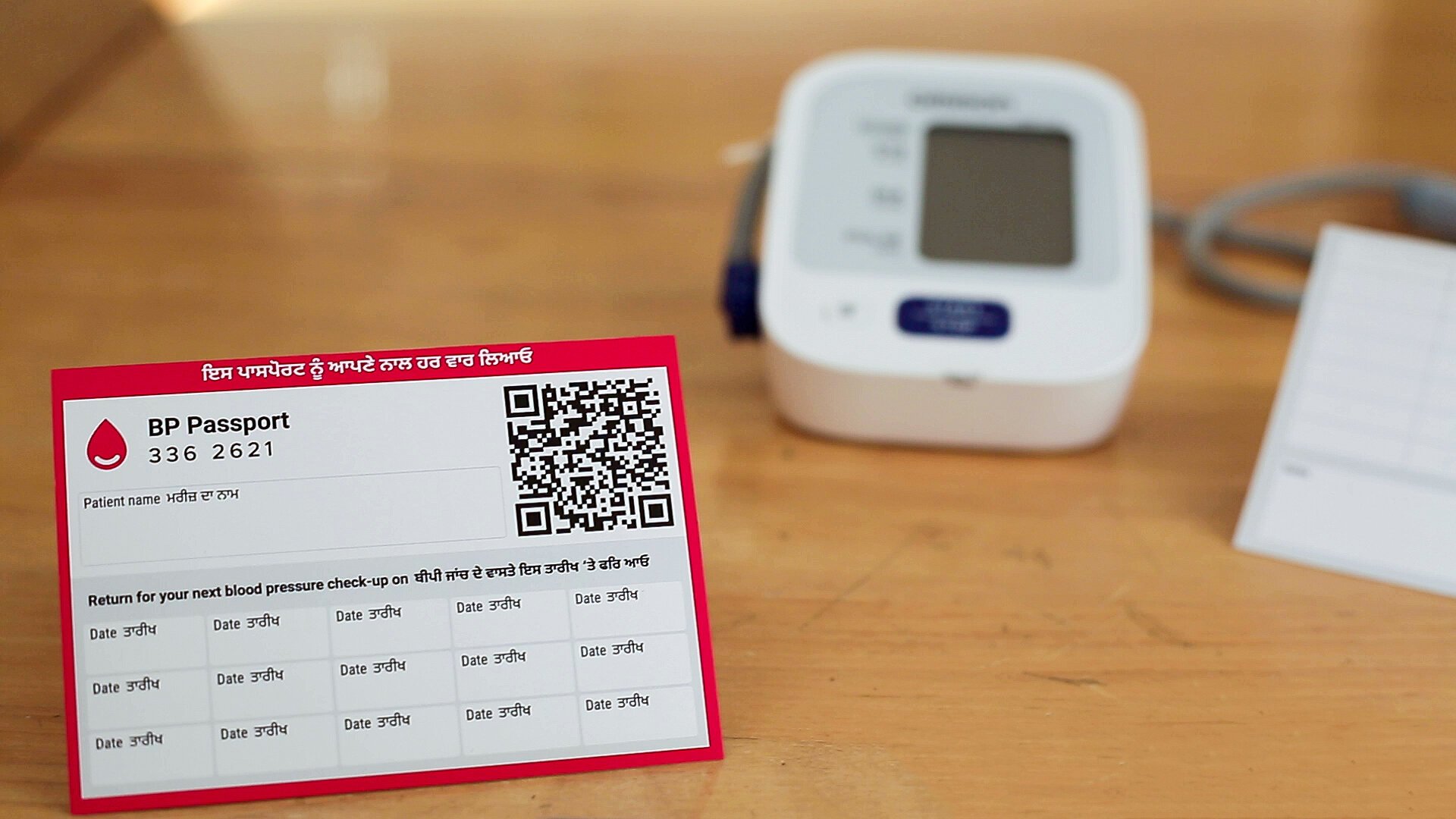 Venturing forward with more intuitive features
During the last few months of 2018, we deployed Simple in 20 more clinics. A WhatsApp group kept us in touch with our early users, and allowed us to maintain a short feedback loop to uncover and fix issues. Instead of spending a couple of minutes just to find each patient's paper treatment card from a stack of hundreds, nurses just had to enter a patient's name into the app to look up their record.

It was inspiring to see how quickly nurses and doctors were getting accustomed to using Simple. They were not just recording patients, but also saving precious hours as the app was helping them reduce the time to record a patient from 4–5 minutes to about 45 seconds.


Ever since then, we've continued to focus on making frequent, iterative improvements. We have prototyped and tested constantly and rigorously, releasing new versions about every two weeks. With our leaps of progress since day one, we've been enjoying every minute of this journey.


They say that a fruitful journey is a gift that keeps on giving, and we couldn't have agreed more. As a by-product of our efforts on Simple, we also introduced a scannable user ID called a "BP Passport" in May 2019. BP Passport proved to be a great addition, as it helped clinicians reduce data entry time to 24 seconds on average, while also enabling them to spend more time on actually counselling and treating the patients.

As of today, Simple is being used in over 400 hospitals and clinics to manage over 145,000 patients. To celebrate this milestone and acknowledge the difficult work that our healthcare workers do, we also created a short film that tells the story of a day in the life of Bhupinderjeet Kaur, a nurse at Sub-district Hospital Batala in Punjab. Nurse Kaur uses Simple to manage her patients with hypertension and she takes a lot of pride in playing her part in reducing deaths from heart attacks and strokes in her village.


Fast forward to 2020, and Simple has become the largest thin-sliced EHR used in more than 700 facilities across three nations. Constant immersion in the field and collaborative building has led to quite a few groundbreaking features, including the first ever BP Passport, tailored name search algorithms, and a web-based dashboard that enables the health system managers to give feedback easily and improve BP control across facilities. As we walk into a fresh new year, Simple's MVP will continue to be bettered and more features added, to make the app an important runner in the global fight against hypertension.