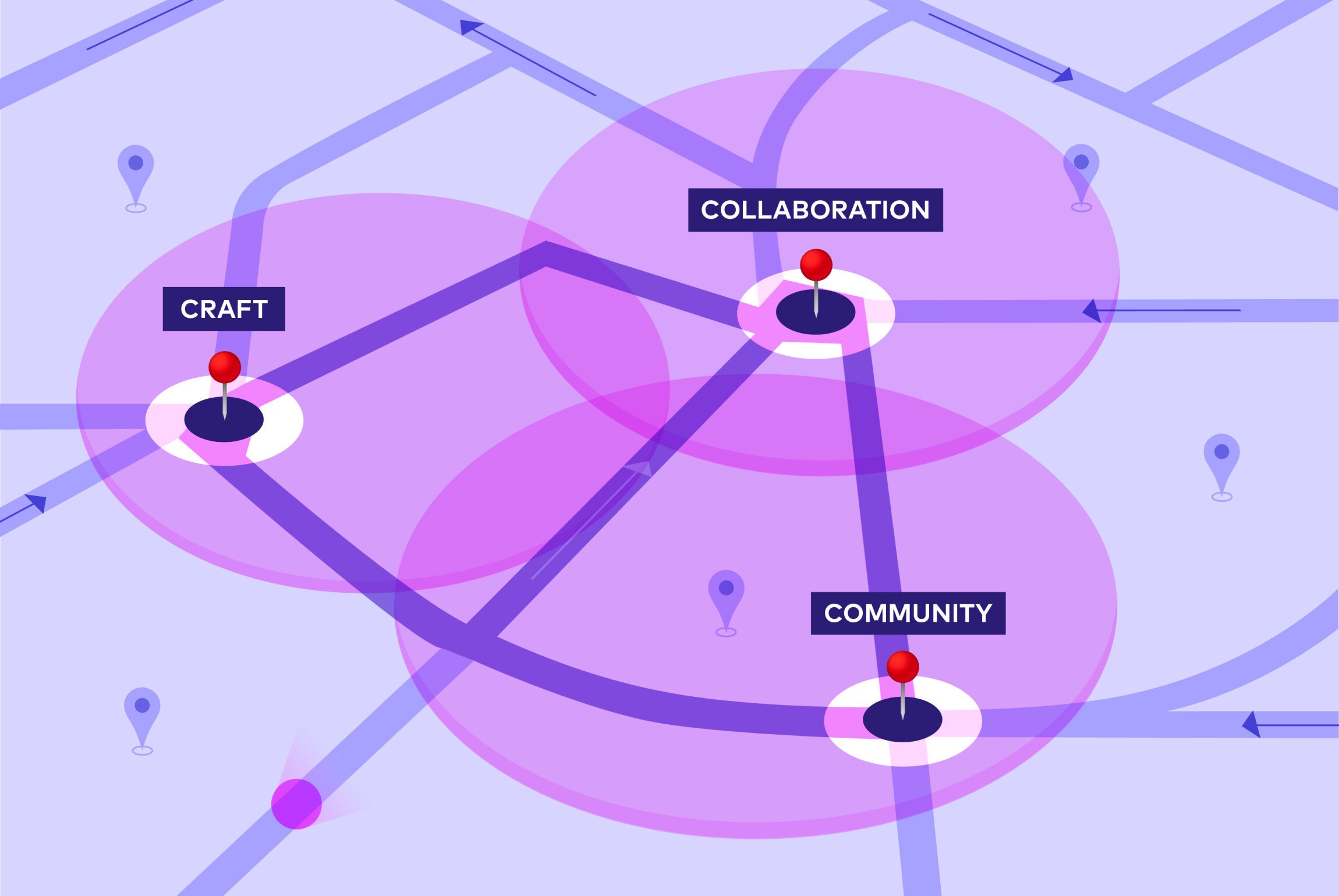 We've been lucky with workspaces. Our first office was a beautiful, 100-year old building, crumbling at the edges. The rain would come in and monkeys would steal your lunch. Our next two offices were equally quintessential Bengaluru: one just next to a sleepy railway station, and the other nestled off MG Road amidst the greenery that the city was once known for.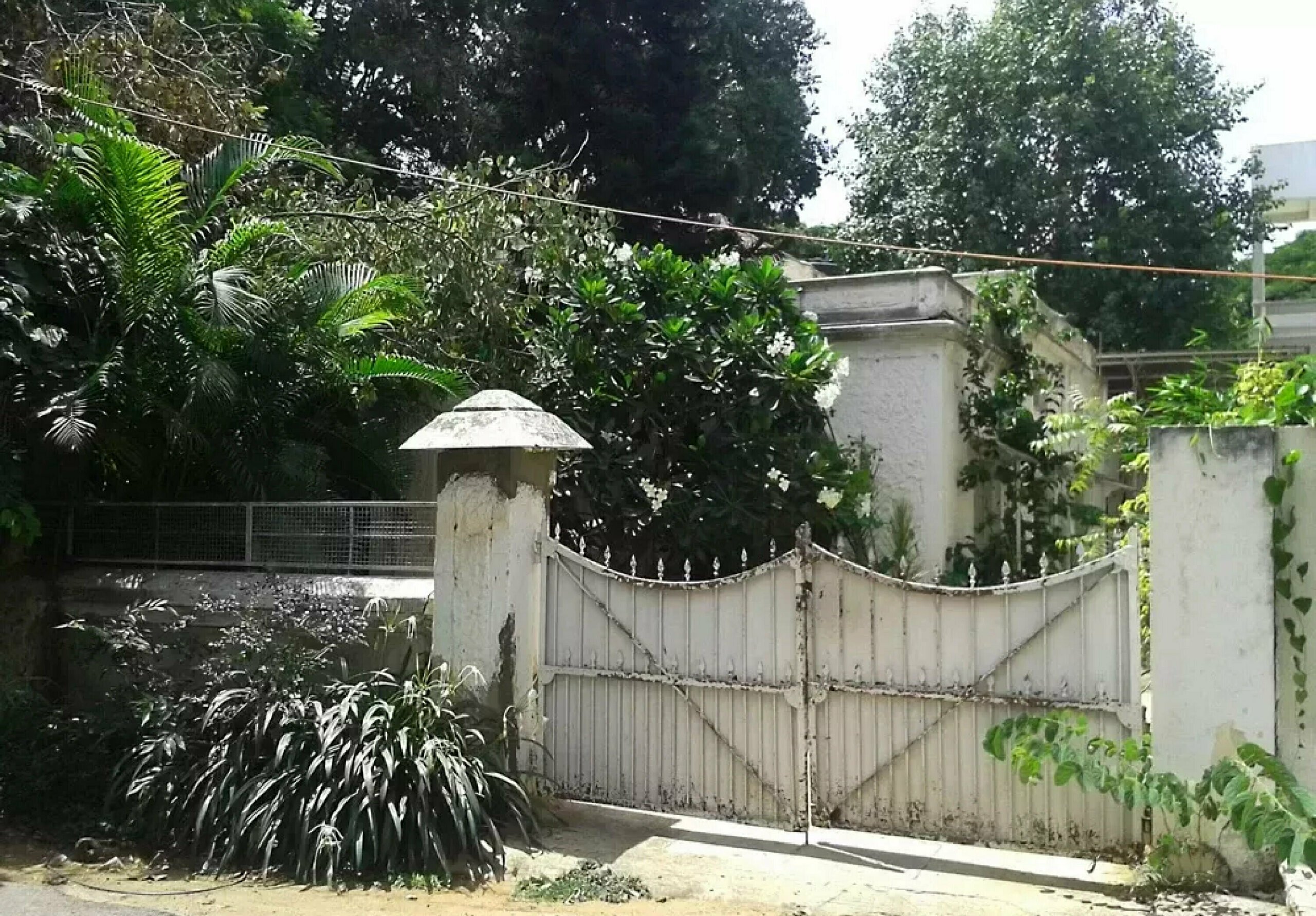 We built out our last office to accommodate around 12 people. We were still there at 25, with people sharing desks, the dining area repurposed into a work space, and the triple-height lounge crammed with tables. It was time to move.
My role within Obvious has changed significantly over the last few years, from doing hands-on design work to growing a business. While I enjoy the challenges and the learnings that come as part of organisational building, I was also extremely excited about diving back into design thinking, and applying it to physical space.
Working with architect Elayaraja Mayavan and his team, I set out to build a workplace that we'd want to spend most of our day in. Here's a look at the principles we honed in on that translated into a versatile, collaborative and task-oriented space: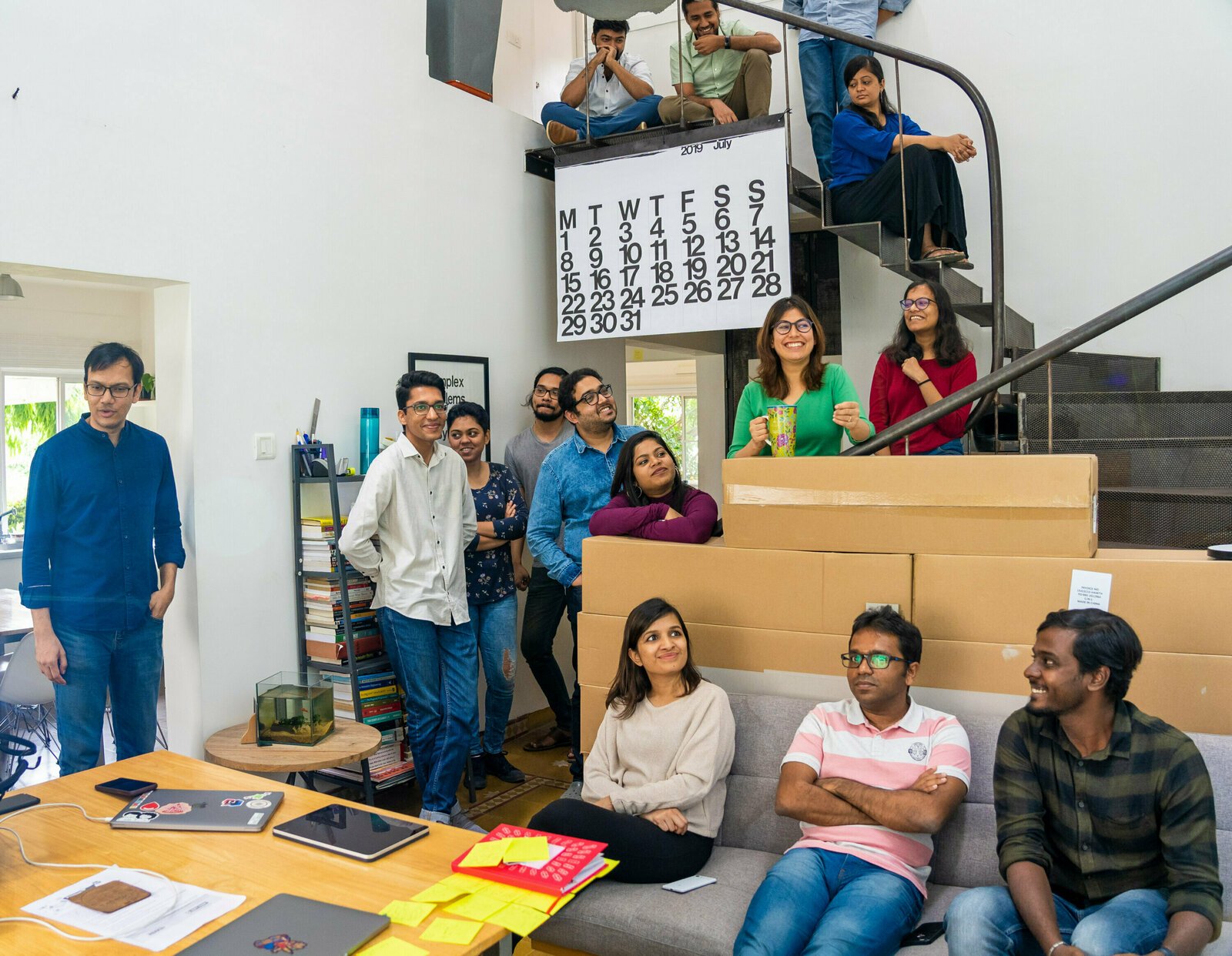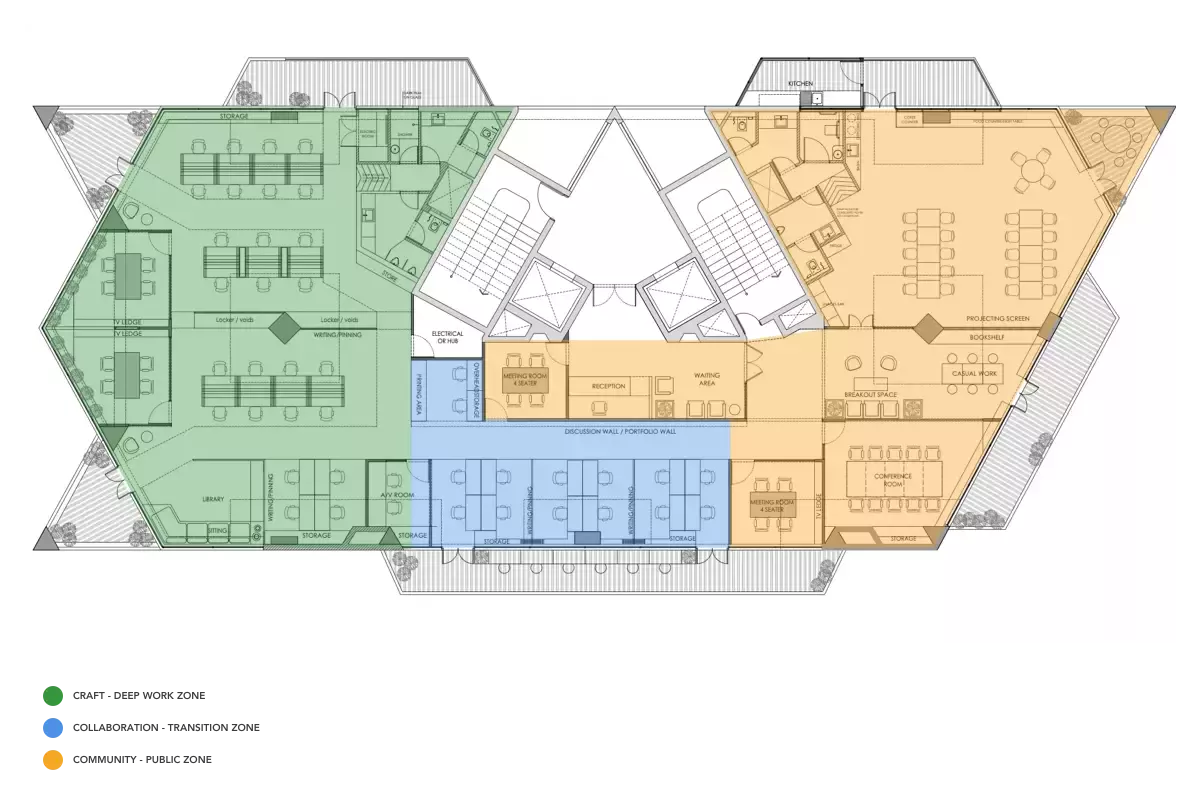 Community and Ritual
We oriented the office along a public-private axis, with a full half of the office reserved for what we think of as our Community space. It's a large, almost cafe-style space, with massive amounts of light. It's where we all gather to eat lunch together (one of the favourite parts of my day), we hold an irregular movie evening, and we've already hosted several talks and workshops where we've had upwards of 50 or 60 people join us.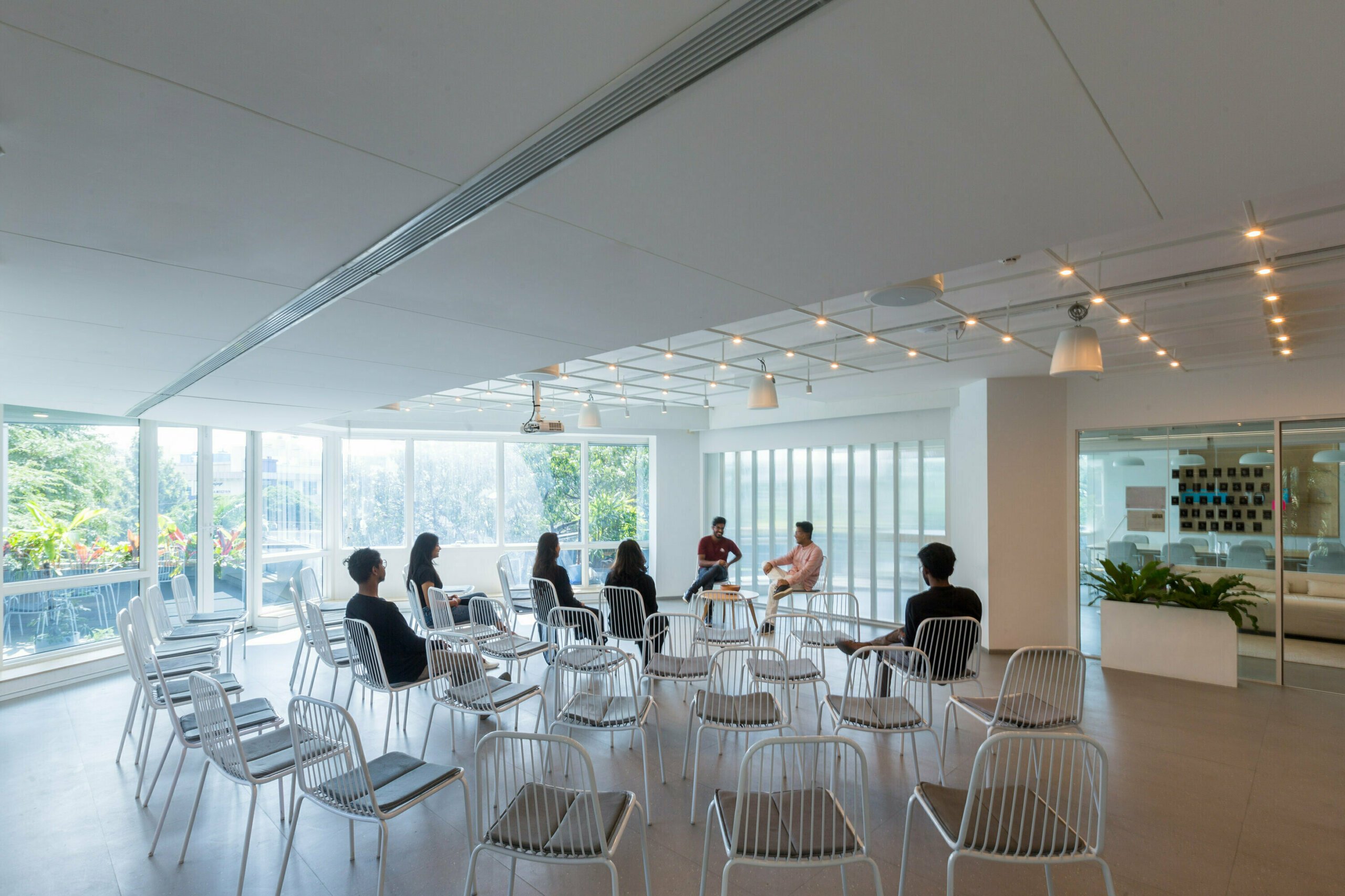 Collaboration and Craft
As you move into the quieter, focused part of our office, there are a variety of work spaces that accommodate different work modes. We've got more open spaces, where teams can whiteboard together, large private rooms to run workshops (like our Design Sprints), as well as a large, library-silent space that allows everyone who wants to do focused work a place where they know they won't be disturbed in. We even snuck a little audio/video-editing studio, and my favourite part – a light-drenched reading nook, that holds our (growing) library and large couches for those post-lunch power naps.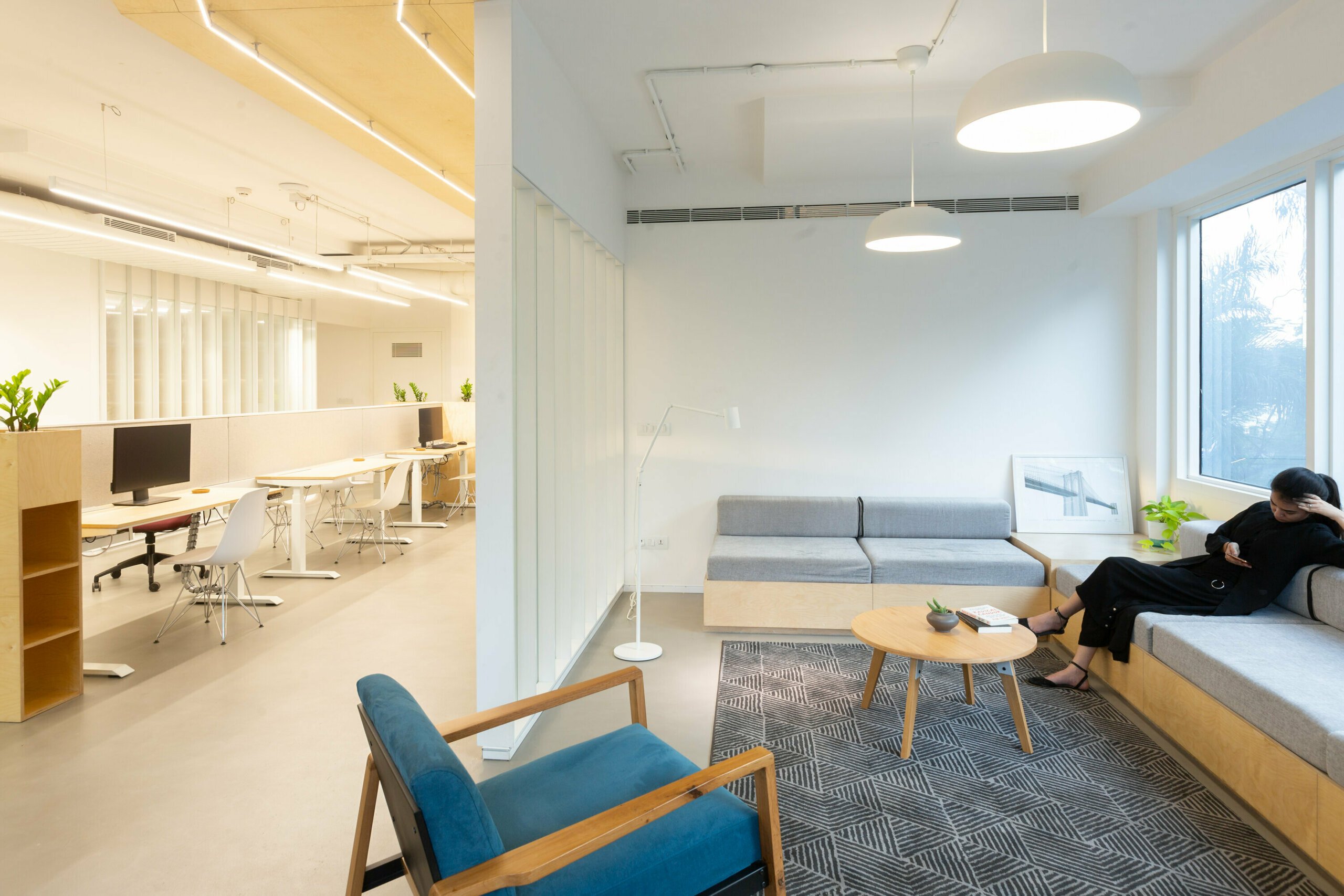 #DesignMatters
It was almost a given that I was going to be an architecture queen: the fact that I own the entire back-catalogue of Grand Designs is perhaps a leading indicator. Whether it was insisting that we use no colour apart from white (right down to our clocks), inspecting every sheet of birch ply to see whether the grain and variations matched, or spending hours on finding the perfect soft-finish cement epoxy for our floor, I probably spent a little bit too much time sweating the details. I drove our architects quite mad, making them redo the lighting several times and being rather indecisive about the shape of our air conditioning vents. I'd like to believe though, that this all contributed to a space that feels intentional.
Ergonomics
If you're going to be in front of a computer for eight hours a day, it's important to make sure it's set up for you. Everyone at Obvious gets sit-stand, height-adjustable desks plus massive monitors and mechanical keyboards, so that we can keep off injuries related to ergonomics.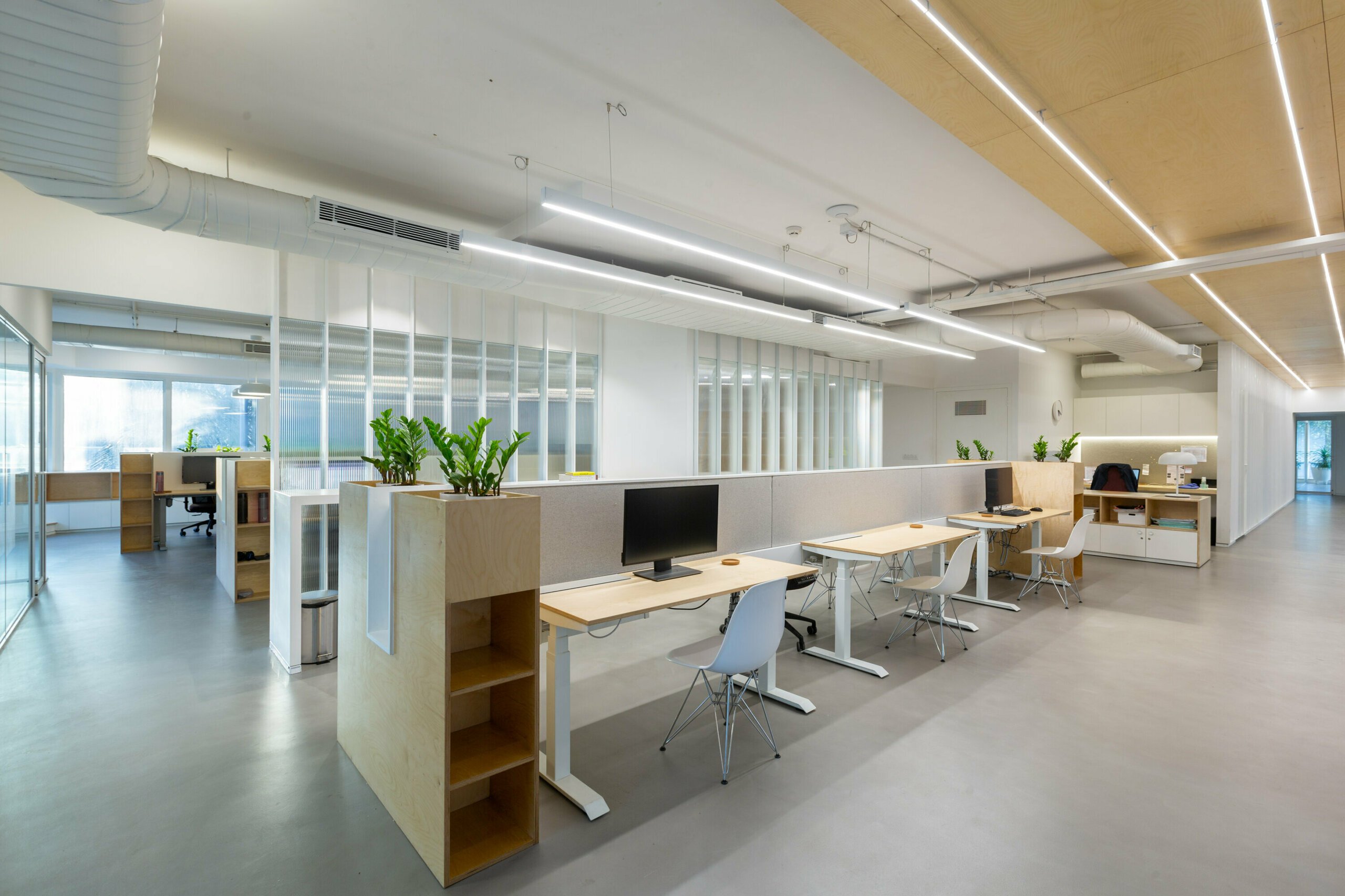 Local Designers
Where we splurged was in supporting local designers and craftspeople – we bought an original Sandeep Sangaru couch ("The Ring") and some very nice, minimalist chairs from Spin.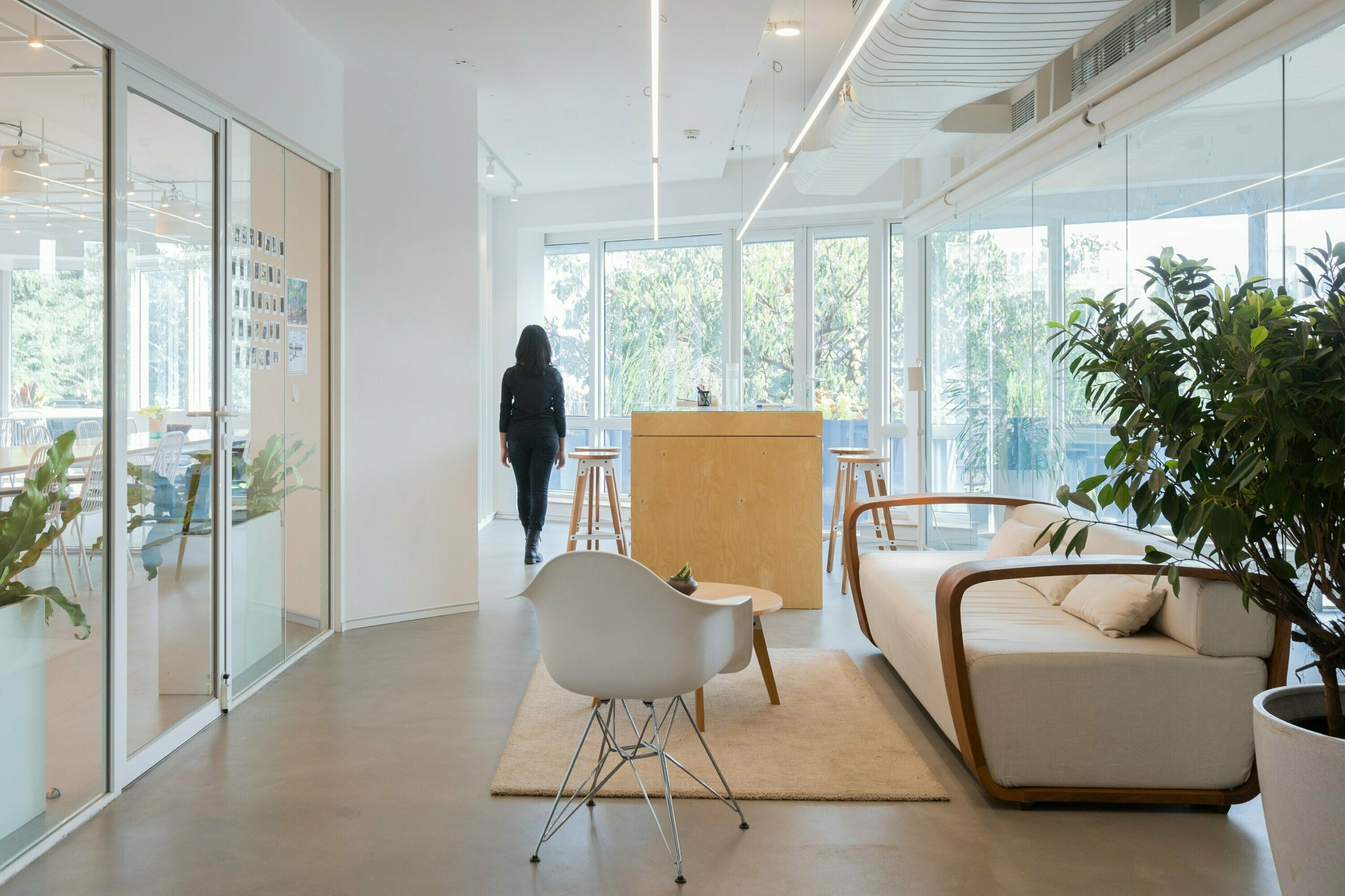 Colour Reversals
In the bathrooms, we reversed the colour scheme from bright and white – making them dramatically lit, dark and intimate spaces.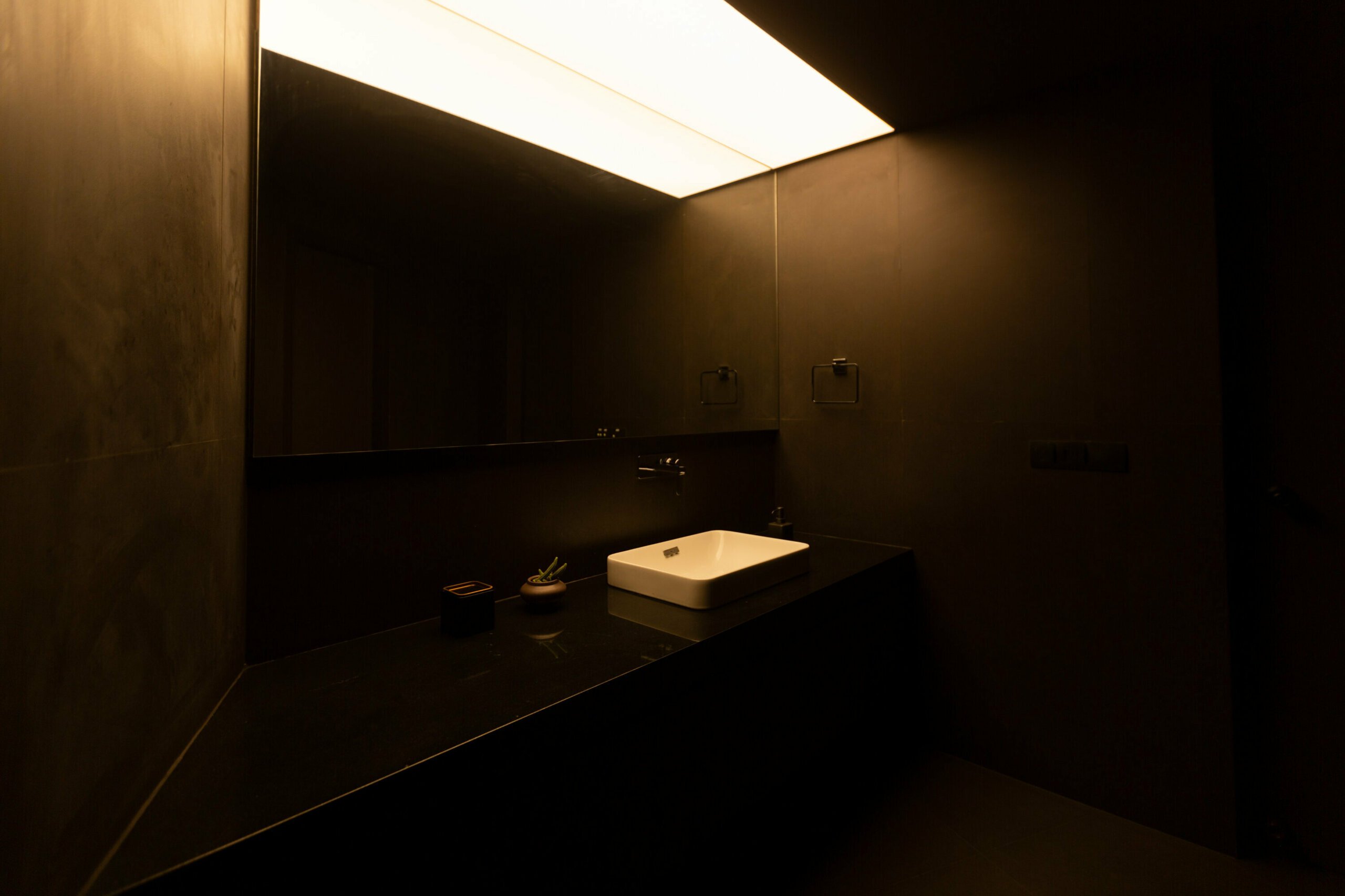 Pops of Green
All of our balconies (and we have a lot of them) have themed plants–one is around colour, one around smell, and so forth. We've chosen indoor plants which act as natural air purifiers. We're also surrounded by large lush trees that screen off the office from the roads outside but still allow quite a lot of sunlight in.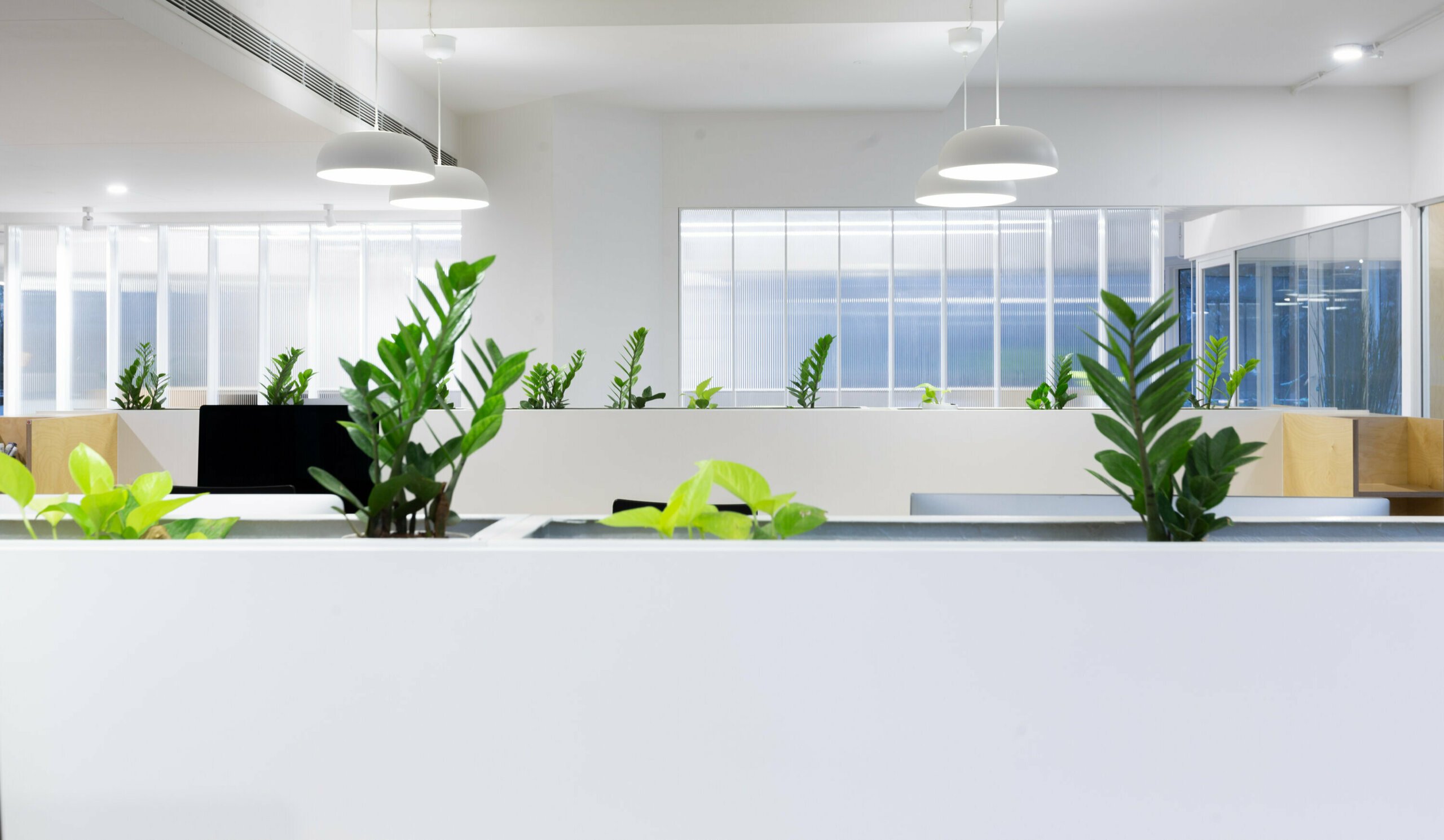 Envisioning the Future of Obvious
In every other aspect of our company — whether it's hiring, whether it's what our team looks like, whether it's paying people doing the same work the same — we're trying to reimagine how a group of people can come together and build things that are so radically better that these practices just become 'Obvious' to the rest of the world. Our physical environment is no different — it's a part of how we take care of each other, and hopefully, a place to be inspired, everyday.